Snippets of Information
HINDU GOD - Shiva


* 18 Feb 2022



At The Maha Mrityunjay Temple in Puranigudan, Ververi Gosaingaon, Nagaon is installed the 126 feet tall Shiva Linga, considered the largest Shiva Linga in the world.
The construction commenced in the year 2003 which was initiated by Acharya Bhrigu Giri Maharajas at the place where he used to meditate. As per the mythological beliefs of the Maharaj, during the historic period, Shukracharya, the guru of the Daityas or Asuras performed religious rituals where the temple is situated.
A crack has formed during the massive earthquake that rocked Assam in April 2021.
Source: sentinelassam.com ; helloguwahati.in


* 17 Feb 2022



Sahasralingas in the Shalmala river near Sirsi, Karnataka - the lingas are carved on rocks of various sizes and scattered all over the river bed.
About 17 km from Sirsi, near the village of Sonda, flows the river Shalmala. The boulders in the river, big and small stones, have Shivalingas carved on them. Nandi -Shiva's vehicle is also carved on some rocks. The king of Sonda or Swadi Akasappa Nayaka has no children. He was advised by a priest to make 1008 Shivalingas to be blessed with children. So, the king had every stone at the bed of Shalmala River converted into a Shivalinga.
Source: inditales.com

Shalmala, a small river is a tributary of the West flowing river Bedthi of the Western Ghats, in Uttar Kannada District of Karnataka.
Shalmala the river has been protected through constitution of Shalmala River Riparian Conservation Reserve in June 2012.
Shalmala Conservation Reserve was declared in June 2012 through a gazette notification. It encompasses more than 15.9 kms of the Shalmala River, with 100 mts riparian buffer on each bank. The reserve starts at Sahasralinga and culminates at Ganeshpal, the island where the rally took place. Just downstream Ganeshpal, the river takes a plunge down a steep gorge to form the Ganesh falls. From here, the boundaries of the Bedthi Conservation Reserve begin.
Source: sandrp.in


* 17 Feb 2022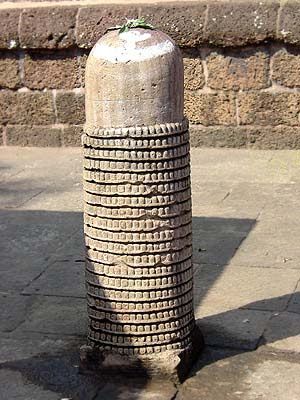 Sahasra Linga at the Parashurameshwar temple, Orissa
Source: indiatemple.blogspot.com


* 17 Feb 2022
Apart from the above mentioned, there are several lingams installed in one place at
Pashupatinath Temple - Nepal
Jangamwadi Math - Varanasi
Sahastralinga Talav - Patan, Gujarat
Ruins of Warangal Fort - Telangana
Source: inditales.com


* 28 Jan 2022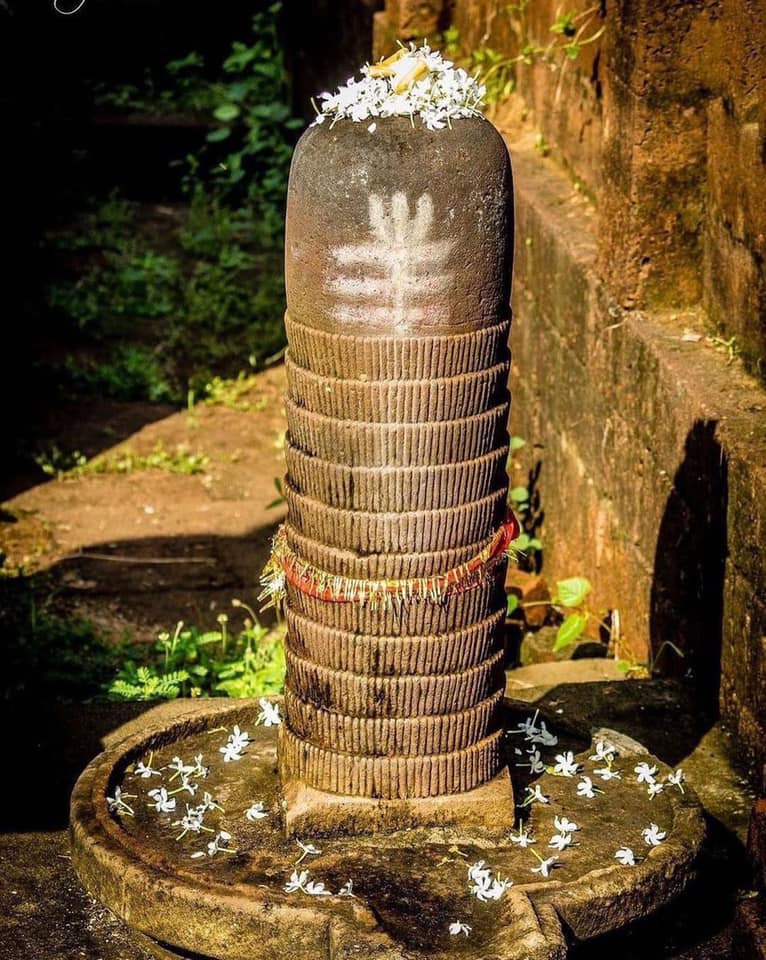 Sahashra Linga at Mukteswar Temple
Rare manifestation of Shiva Linga at Mukteswar Temple in Bhubaneswar. 1000 of Lingas carved on single Linga. It is one of those Sahashra Linga that is still being actively worshipped.
Source: fb-Bharatvarsa

*
July 2021
Lord Shiva performs his mystic cosmic dance to keep life active in the cosmos and to guide devotees in attaining liberation. The dance of Siva & his consort Parvati reflect both the vigorous and masculine Tandavam and the tender and graceful Lasya, which represent the Purusha-Prakriti.
108 postures of his cosmic dance
Shiva danced of his own volition - 18 postures
danced along with his Devi - 36 postures
danced along with Vishnu - 9 postures
danced for Lord Muruga - 3 postures
danced for other Devas - 42 postures.


*
July 2021
Lord Dakshinamurthy is seen as Saambaya Dakshinamurthy (seen in the seated posture with his ambigai Shanti Devi) in the Sri Palli Kondeswaran Koil in Suruttapalli with His hand resting on Nandi Deva's head.


*
July 2021
The Devas and Asuras got together to churn the ocean, using Mandramalai & Vaasuki, the snake. As they continued to churn the ocean, Vaasuki the snake began to tire and started spewing its poison. Siva came and consumed all the poison. Goddess Parvati rushed and held his neck so that the poison would not spread to the whole of his body. Thus Siva became blue up to his throat and is also known by the namavali "Neelakandan" ( neela-blue colour from poison, kandam-throat).


*
July 2021
Sani Pradosham
Lord Siva exists in every life born. He therefore stayed still for a day in order that the poison in his body does not affect all the lives. This day is "Ekadasi". The Devas also prayed to Lord Siva & fasted on that day. They partook of meals on the next day, "Dvadasi". Lord Siva was pleased & danced on the next day, "Triyodasi", in the evening (Sandhyaakaalam) with his damaru & Soolam in between Nandi Devas Horns. This day is "Pradosham". It is believed that all the Devas & Gods are assembled in the Siva temples during Pradosham time. Further, the first pradosham was on a Saturday & hence "Sani Pradosham" is even more auspicious.